Brexit boost for consumers short-lived says IFS
Consumers could see prices fall by up to 1.2% if Britain were to abolish all tariffs once it has left the European Union, a report says.
But the study by the Institute for Fiscal Studies warns that any gains would be small and were based on "optimistic" assumptions.
It also said that consumers had already seen prices rise by 2% since the referendum due to the weaker pound.
Costs linked to new EU trade barriers could also hit consumers, it said.
Those increased costs would "offset" any "rather limited" gains from becoming tariff free in the future, the report from the think tank says.
"We estimate that complete abolition of all tariffs would reduce prices faced by households by about 0.7-1.2%," the report says.
"This could have additional positive economic benefits in the long run but could also be very damaging for some UK industries in the short run."
Abandoning tariffs
Tariffs – taxes on imports – are often used to protect parts of a country's economy such as farming and car manufacturing.
Abandoning tariffs would mean greater competition for those sectors from abroad which could mean job losses, for example.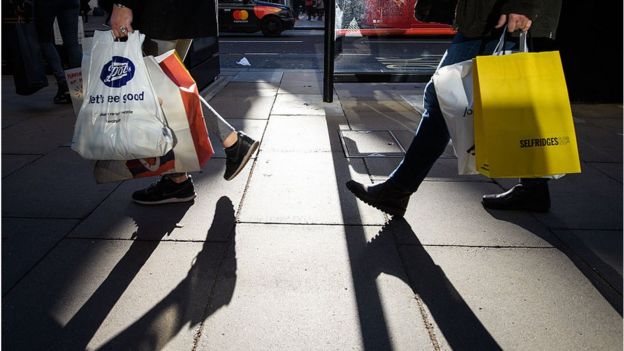 Following that period, many economists argue that increased competition generally lowers prices for consumers.
The IFS suggests some of the short-term economic damage could be alleviated by only reducing tariffs on products Britain does not produce in very high quantities but at present do face high tariffs on entering the EU's customs union, such as olives and oranges.
"This would result in much smaller gains, reducing the total cost of the basket of goods purchased by the typical household by less than 0.4%," the IFS said.
"This compares with the estimated 2% increase in prices that followed the depreciation in sterling in the wake of the referendum result.
"This suggests that the scale of 'quick wins' from running an independent trade policy is relatively small."
'Small effect'
The report says that average tariffs applied to UK imports as part of the EU's customs union are around 2.8%.
It also says that of every £100 spent by UK households, only £26 is affected, directly or indirectly, by the import prices of goods on which tariffs are charged.
Paul Johnson, the director of the IFS, told the BBC: "If we leave the customs union, we can come to our own trade deals with other countries, we can reduce tariffs.
"But even if we reduce that as much as possible, the effect on prices will be really quite small relative to what is still a big cost of leaving the customs union because it would make trade with the rest of Europe so much more expensive."
Source: BBC Business