Coronavirus: Britons on Wuhan evacuation flight land in UK
A plane carrying 83 Britons and 27 foreign nationals who were trapped in Wuhan – the Chinese city at the centre of the coronavirus outbreak – has landed in the UK.
Medics were also on the flight, which arrived at RAF Brize Norton at around 13:30 GMT.
The UK passengers are being taken on coaches to Arrowe Park Hospital on the Wirral and quarantined for two weeks.
It comes as the first two cases of coronavirus were confirmed in the UK.
'Mellow' mood on flight
Ben Williams had to leave his new Chinese wife behind after being given short notice to get to the evacuation plane.
The flight was delayed by around three hours to allow as many UK and EU citizens as possible to get to the airport on time amid a suspension of the city's public transport.
Mr Williams, who married his new wife in Wuhan and was honeymooning there, said: "By the time we got out the door it was very much a close call to get to the meeting point to get on this flight.
"Sadly, my wife has nothing prepared and it wasn't right for her to enter the UK with essentially nothing."
Speaking from the plane after it touched down, he said: "We'll leave the plane one by one or in families for a full health screening and, I believe, just get on a coach to our final destination for our extended vacation."
Asked about the mood on the flight he added: "It's quite mellow to be honest. Everyone's got quite used to wearing face masks and trying their best to do deep cleans."
The newlywed said he hoped he and his wife would be reunited in less than "a few months".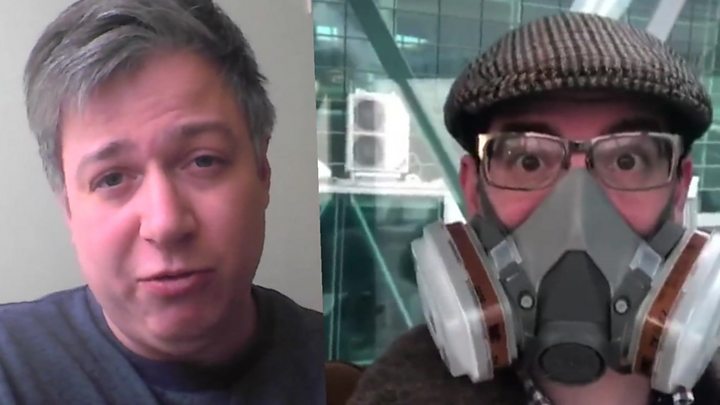 Patrick Graham, another British citizen evacuated from Wuhan, shared footage of the plane touching down at RAF Brize Norton.
He joked with his social media followers, "The infected are coming", before adding: "Thank you staff Wamosair for getting us home – they also have to go into a period of quarantine for bringing us home."
Deputy chief medical officer Dr Jenny Harries said all the Britons were screened before boarding the plane and were subject to continuous risk assessment during the flight.
"Everybody who has got on the plane is a well passenger," she said. "If any of those passengers do show symptoms there are set procedures to isolate them."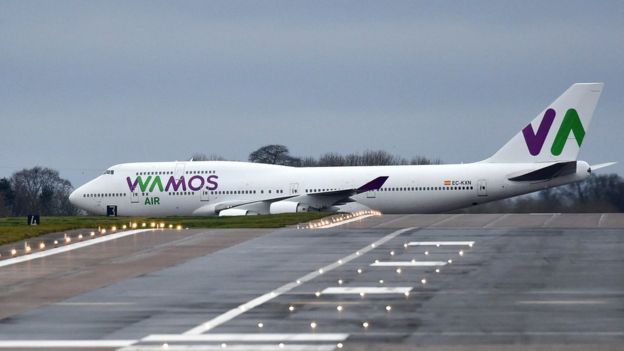 The British passengers are being transported to an NHS staff accommodation block at Arrowe Park Hospital.
The private coach company transporting them said its drivers had agreed to take the job, and will be given paid leave to "remain at home for the next 10 days".
Horseman Coaches added that its vehicles will be "deep cleaned" and then removed from service for a minimum of 10 days.
The Britons will be placed in "supported isolation" for 14 days with "all necessary medical attention", a Downing Street spokesman said.
They will be housed in a separate building from the hospital wards, Wirral Council said.
A spokesman added that services in the hospital will be running as usual and staff will be kept separate from the quarantined Britons.
But a group of local MPs have raised concerns about hospital staff and have asked the government for assurances on matters including safeguards and where the staff treating the patients will come from.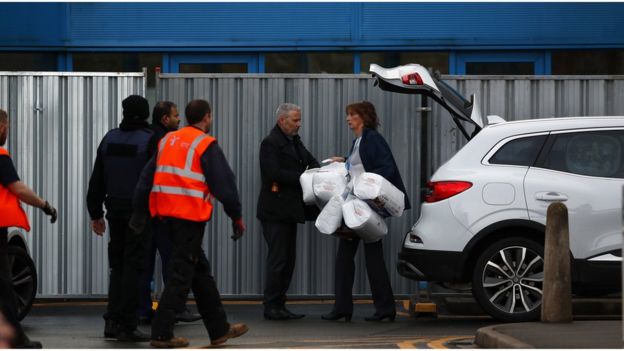 Some UK citizens did not make the evacuation flight after being told family members with Chinese passports would be unable to join them.
That decision was reversed hours before the plane was due to depart, but it was too late for some to get to the airport.
Cabinet Office minister Michael Gove told Sky News the government would send another plane to Wuhan to rescue British citizens if necessary.
The remaining 27 foreign nationals on the plane – thought to be EU citizens – will continue on to Spain.
Meanwhile, Virgin Atlantic has suspended flights to Shanghai for two weeks from 1 February, urging affected customers to contact them to receive a refund.
It follows British Airways' decision to extend its cancellation of services to mainland China until 29 February.
The World Health Organization has declared an international public health emergency over the outbreak, which has caused 213 deaths in China and spread to 18 other countries.
Credit: BBC