PAKISTAN: Gunmen attack luxury hotel in Balochistan
Three gunmen have stormed a five-star hotel in the restive Pakistani province of Balochistan, killing at least one person, officials say.
The attack targeted the Pearl Continental Hotel in the port city of Gwadar, the centrepiece of a multi-billion-dollar Chinese project.
Most guests have been evacuated.
The separatist Balochistan Liberation Army said it had carried out the attack to target Chinese and other foreign investors.
Militants in Balochistan oppose Chinese investment saying it is of little benefit to local people, the BBC's Jill McGivering reports.
What do we know about the attack?
The gunmen stormed the hotel, popular with foreign visitors, at around 16:50 local time (11:50 GMT), killing one security guard.
Reports say the security forces are fighting a gun battle with the militants.
It is unclear how many people were at the building but officials say the majority of guests were evacuated.
The hotel sits on a hilltop overlooking the strategic Gwadar port on the Arabian Sea, which is being developed by China as part of the China-Pakistan Economic corridor, a network of roads, railway and pipelines between the two countries.
The attack comes just weeks after gunmen killed 14 people, including 11 military personnel, in the region.
What is the situation in Balochistan?
Home to a long-running insurgency, Balochistan is Pakistan's poorest and least developed province.
Its economy is dominated by natural resources, particularly natural gas, and is being transformed by major Chinese infrastructure projects, part of the ambitious Belt and Road initiative.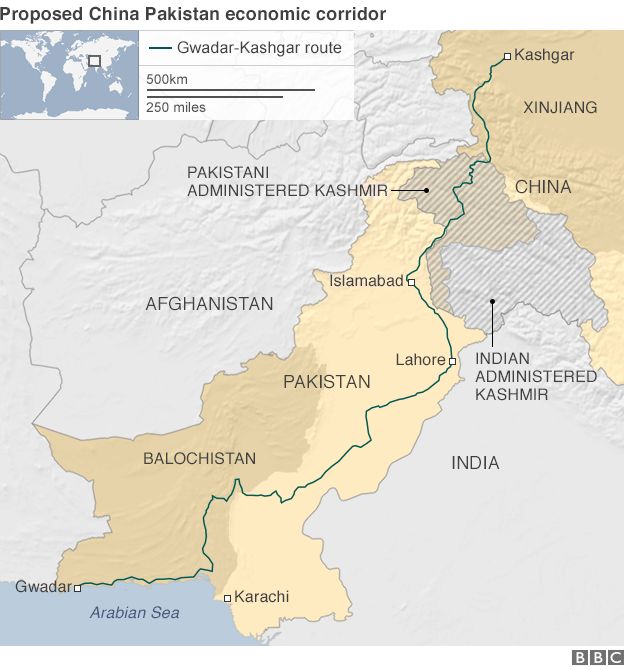 Several militant groups operate in the region, including the Pakistani Taliban, the Balochistan Liberation Army and the Sunni Muslim extremist group Lashkar-e-Jhangvi.
They have carried out a number of attacks in recent years, including against Chinese-led projects.
CREDIT: BBC